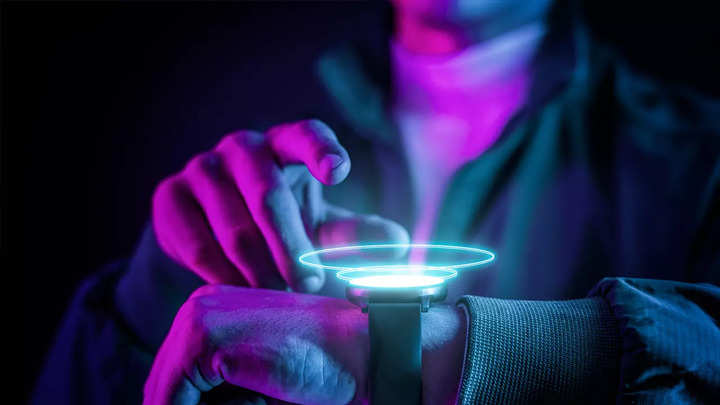 41mm Or 45mm Apple WatchWhich Is Best?
When it comes to choosing between the 41mm and the 45mm Apple Watch, the comparison leaves most Apple users more baffled than before. This needs to be sorted, once and for all. We have painstakingly done the research so you don't have to. Read on to find which of the two will suit you the best. But first, a little background about the Apple Watch Series 7.

The Apple Watch Series 7
The Apple watch Series 7 features the largest and most technologically advanced display till date. This is complemented by the fact that it is designed with robust elements, including S1 SoC processor. Moreover, the new Apple watch is capable of quick charging, which has reduced the charging time by more than 66%.
The Apple watch 7 has a bigger display with almost no increase in the device's size. This was accomplished by decreasing the borders by around 30%, leaving about 25% more space for the screen than the Series 6 watch. The side buttons on the Series 7 have been modified to make using apps like timer, stopwatch and calculator easier.
Why Choose Apple Watch Series 7?
The new series of Apple watch is not only bigger but better! Apple watch series 7 is equipped with a robust crystal and is dust resistant. Moreover, the leading brand, Apple focused on key areas making it suitable for outdoor activities and work out sessions.
The most enticing aspect of Series 7 is its health section, which has a feature to determine your blood oxygen level. This is a ground-breaking feature, especially in the post-pandemic world. The Series 7 includes built-in technologies that can provide an ECG equivalent to a single-lead ECG. Regardless of where you are, you may take an electrocardiogram (ECG) and monitor your heart rate. The digital crown's integrated electrode reads your heart's electrical impulses in tandem with the ECG app. Cool, right?
How does this operate? It's quite easy, actually. The ECG app reveals if your heart's rhythm is normal or not. You must tap the digital crown for 30 seconds to create an ECG waveform.

The watch also keeps track of your breathing rate as you sleep, so you can monitor your sleep cycle and identify any inconsistency.
Buy Apple Series 7 watch 45mm here.
41mm vs 45mm Apple Watch?
Even the smaller of the two watches in Series 7 (41mm) is bigger than the 40mm Series 6 Apple watch. People with smaller wrists will find this one more comfortable.

The larger screen is more pronounced in the 45mm model, which is more suitable for people with bigger wrists. One of the most noticeable elements of the 45mm model is its bigger screen, which is reserved for rakish or flashy outfits. There is, however, no difference between the two watches in terms of features or functionality.
FacebookTwitterLinkedin
---
.